Oswego Dentist - Oswego Dental Office
This page provides you with practical information about our practice. It includes descriptions of our office location, including a map and directions, hours, appointment scheduling and billing policies.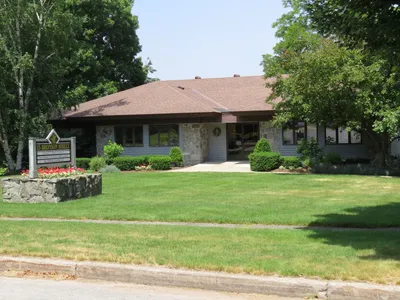 Oswego Family Dentistry
15 Bronson St
Oswego, NY 13126-1004
Click here for door to door driving directions

Appointments
Click the "Schedule an Appointment" Button to the left or head over the our Appointment Request Page if you choose.
Or, simply call us today to schedule your next visit at (315) 342-1010. If, for any reason you cannot keep a scheduled appointment, or will be delayed, please call us as soon as possible.


Payment Options

Our goal is to remove any concern about the cost of needed care - we want our patients to focus on their health first. Our policy is to kindly request payment for office visits and treatment at the time service is rendered. For your convenience, we accept checks, cash or debit/credit cards. We also offer internal and third party financing options up to 60 months for those who qualify. If an extensive treatment plan is needed, our office will obtain prior approval with your insurance company for your convenience and set up arrangements if needed.
Facilities, Equipment and Technology
Our office consistently invests in our facilities and technology to continue to provide high quality care for our patients.
Eaglesoft 21 Practice Management Software
Digital X-rays Sensors and Panograph
Invisalign
Check out some of our latest upgrades: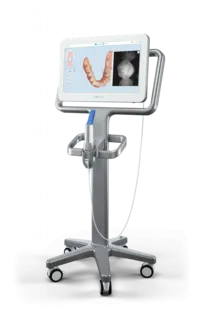 Source: Itero
From the Manufacturer: One imaging system does it all: 3D digital impressions. Crisp intraoral scanning. Treatment simulation. And more
We are proud to introduce the ITero 5D to our office - this scanner is the first of it's type to deliver so many capabilities in one unit. It offers our patients incredible convenience and ability to make an informed choice about their care. We are able to use this system to capture 3D digital impressions, simultaneously capture pictures and leverage a new technology to look for cracks or other issues with the teeth. This scanner can help visualize and simulate potential outcomes with Invisalign to correct misaligned, gapped or crowded teeth and monitor conditions such as tooth wear or gum recession over time.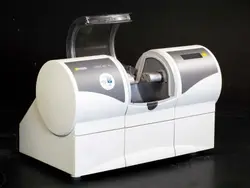 Source: Patterson Dental
Our office is able to utilize our Cerec Mill to create custom restorations such as crowns, inlays, bridges and other restorations in the office. We are able to quickly create beautiful teeth in incredibly high detail from some of the strongest materials available. This has enabled us to significantly improve the time from diagnosis to final treatment. In some cases this can even be completed the same day, eliminating lab delays of 2 weeks or more.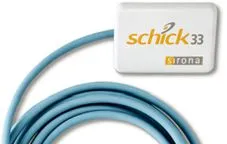 Source: Sirona
From the Manufacturer:
Schick 33 provides dentists with unsurpassed image quality. This new intraoral digital sensor, which has a theoretical resolution limit of 33 line pairs, the highest available on the market, is paired with newly enhanced imaging software that enables dentists to review, store and share images from a variety of clinical perspectives. This combination of enhanced hardware and software provides the dentist with the best possible image quality.
Here are some examples of the difference a Schick33 sensor can make in helping our office make the right diagnosis and treatment recommendations for our patients. The resolution is nearly 3 times better than our previous sensors: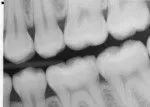 Left (OLD): BW with CDR Sensor, Right (NEW): BW with Schick 33 Sensor.
Source: Inside Dentistry, AEGIS Communications.